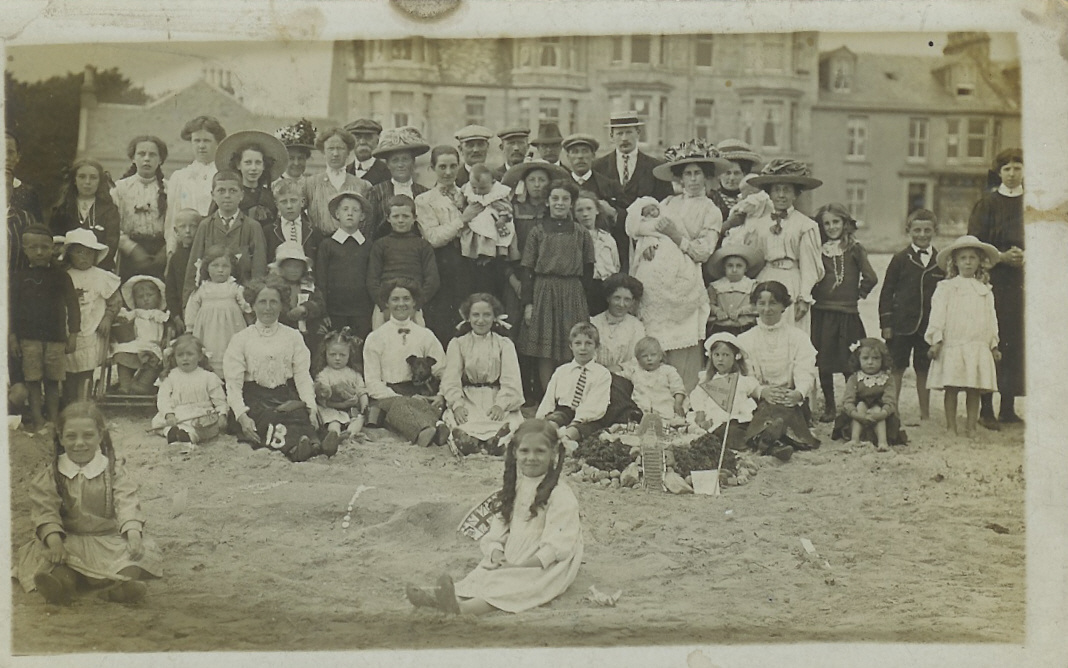 Millport 1913 Annie Corstorphine Cowan in her mother's arms, Annie Graham (baby is probably 4 weeks old
Aunt Melvin is on Annie Graham's left
If Melvin is a blood aunt then she is Melvin Graham!
And then, are the other 3 women in the other photo sisters to?
Kate Graham, Maggie Graham and Marv Graham ?
This picture of Annie Graham Corstorphine doesn't resemble her in the other photo of Annie Graham Corstorphine, in my opinion. But Aunt Melvin looks the same in both photos.
Home
Glasgow 1988/1901
William Corstorphine
William Corstorphine with daughters
William Corstorphine as a baby
Anna Corstorphine
Catherine Darge & Bible Class
Annie Graham
Annie Graham Millport
Annie Graham Millport Cliffs
James Graham
Millport 1913 Holidaymakers
Annie & May Corstorphine
Father of Ernest Cowan
Ernest Cowan Boyscout
Willowbank Primary School 1959
Family Pics
Cowans
Grahams
Corstorphine/Whyte